Overview
Tour



Global Procurement Platform
At its core, the Prosthetic Exchange Network (PXN) is a global procurement platform that supports three user audiences:

Industry Manufacturers

Donor NGO's

Developing World Clinics

Because the participants follow distinct yet intwined workflows, the PXN was developed to mirror those workflows and combine them into a global trading management system. Clinics now have the ability to search for products and review for patient suitability giving world clinics a new capacity for patient-directed treatment. Manufacturers maintain an online catalog that charities use to easily add inventory via the pre-built product forms with only a limited amount of data to enter. Additional services such as product feedback, full tracking of patient history and real-time reports round out the Web application.


Supports Multiple Workflows
The work-flows of each of the three user-audiences serves as the foundation of the PXN application. The self-administered approach allows for independent, organic growth.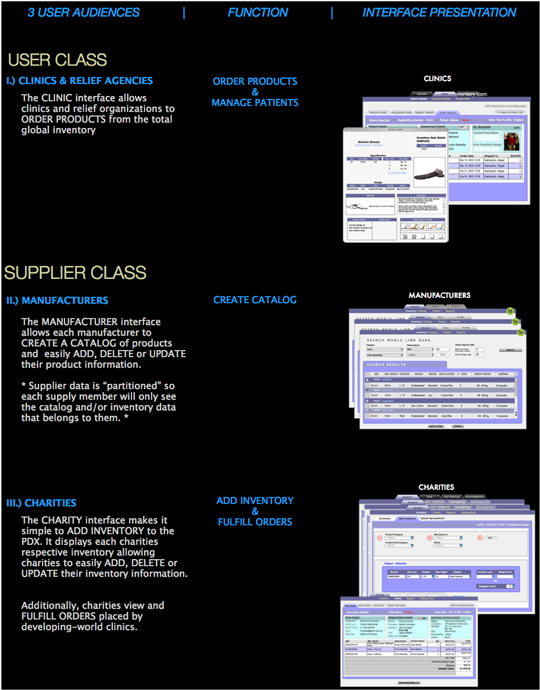 To Launch, Select "Tour" to the Right

Select the Welcome" prompt and the Tour will begin automatically.
Once the first screen presents "Continue", follow the on-screen prompts to be taken automatically through the tour.
You can also control the tour manually using the integrated controls as indicated below: